What Are Name Servers?
The term 'name server' refers specifically to a server that hosts DNS zone files. When an end-user visits a domain, the DNS lookup first checks the name servers provided by the domain, which indicates which server to check for the specific DNS records for that domain. All Mvc Host servers host DNS zones and may act as name servers, and you may use our name servers to host your DNS settings.
Where Can I Find My Mvc Host Name Servers?
If you are not sure of what the ?Mvc Host name servers are supposed to be for your website's domain name, you can find the information needed inside of your Mvc Host welcome email. Shared hosting customers can also find their Mvc Host name servers listed inside of their cPanel.
Option 1: In Your Welcome Email
Despite the type of account you have with Mvc Host, the welcome email which was sent when you signed up for web hosting will contain the name servers listed for your hosting account. These name servers can be used on all sites that are hosted on your Mvc Host web hosting account.
Option 2: In Your Services Account (Shared Web Hosting Only)
For Shared hosting open your services and press the website name.you need to now server name . in the services details you will find the ip and server names you should to put in your domain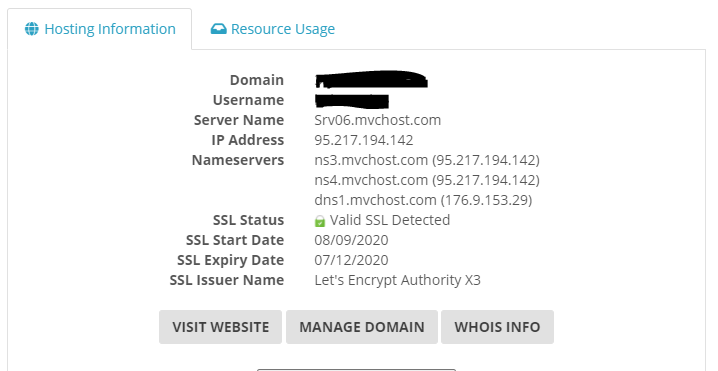 Should I Use Generic or Private Name Servers?
If you are a reseller, then you can opt to use private name servers instead of the generic name servers we provide. If you are a VPS or Dedicated Server owner, you must use private name servers.